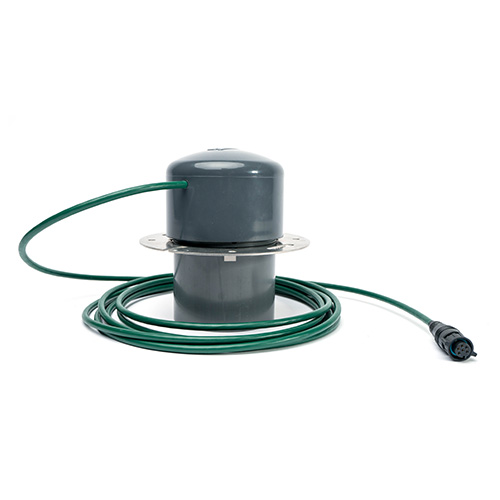 Overview
The FL-MP20-RS232 optical meter reader is a sensor that allows traditional mechanical flow meters to be retrofitted for continuous monitoring of totalizer ('odometer') reading without costly water meter upgrades.
The optical reader uses embedded camera technology to capture an image of the meter face at regular intervals, which is converted by the Ranch Systems cloud software to the corresponding value for use in online reporting and graphing. The images is also retaining for later auditing.
The optical reader is useful for Automated Meter Infrastructure (AMI) deployments, where it is critical to capture actual 'odometer' totalized numbers, such as California SB-88 and SGMA. By contrast, pulse-output based sensors are subject to a range of inaccuracies if pulses are missed for any number of reasons.
A completely sealed (potted) design in combination with a steel mounting solution ensures that the integrity of the sensor is preserved over time – even under harsh conditions.
Features & Benefits
Embedded 2.0 MegaPixel camera
LED lights to illuminate meter surface
RS232 communication to RS130, RS300 or RM210 telemetry unit
Potted, waterproof design
Steel bracket ensure tight seal with meter surface
Top part of assembly can be quickly removed for human inspection of meter surface