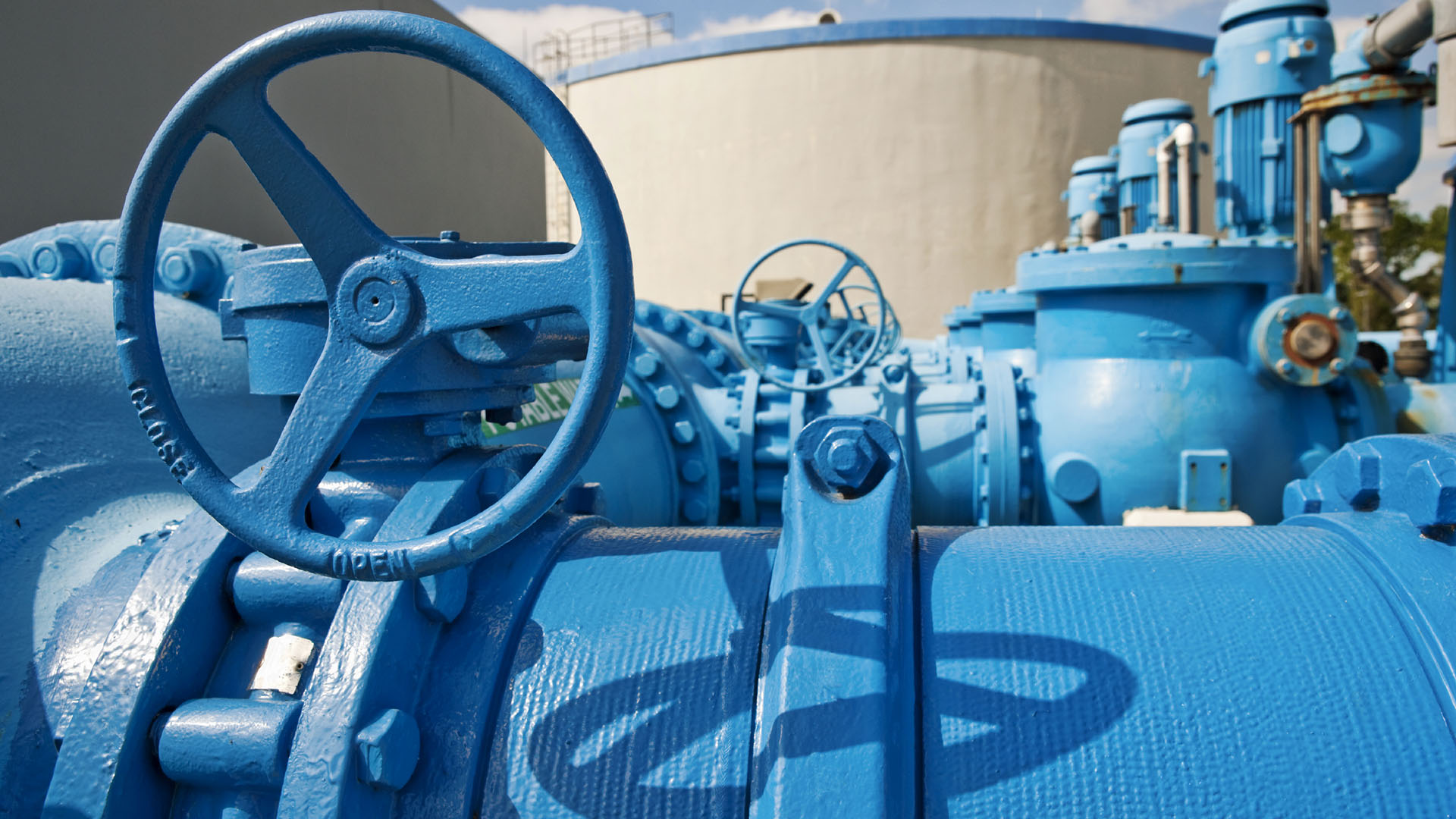 Water Management
Solutions for Continuous, Remote Water Monitoring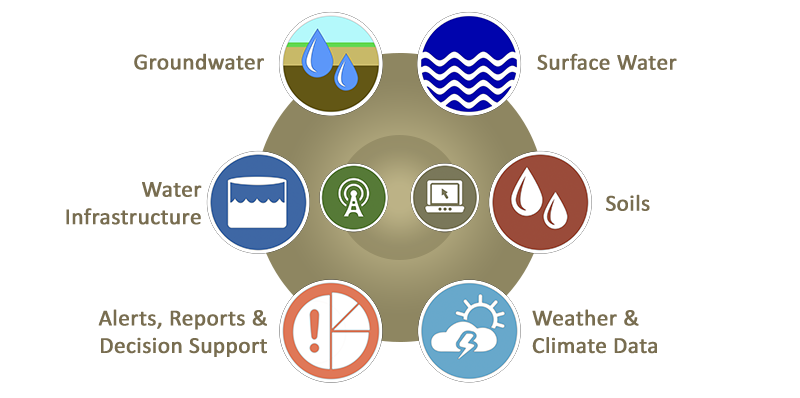 ---

FEATURES:
Hydrological measurement of level and flow/discharge
Water quality monitoring using multi-parameter sondes from leading manufacturers
Ancillary weather monitoring
BENEFITS:
Frequent access to detailed data
Long term cost savings
Time saved by eliminating manual data collection
No need to travel to remote field locations
Surface water is influenced by weather, pollution, agricultural practices and land use, which increasingly necessitates continuous monitoring. Telemetry systems from Ranch Systems can perform all types of hydrological and water quality monitoring of fresh water. We can monitor still water such as lakes, reservoirs and ponds as well as the running water of streams and rivers. (We currently are not involved in any marine applications.) We can also integrate a wide range of sensors that include: multi-parameter sondes, submersible level, radar level, bubblers. In addition, we can provide a full range of adjunct weather stations. While we do not support the ALERT standard, our systems can be used for flood warning and storm water applications.
---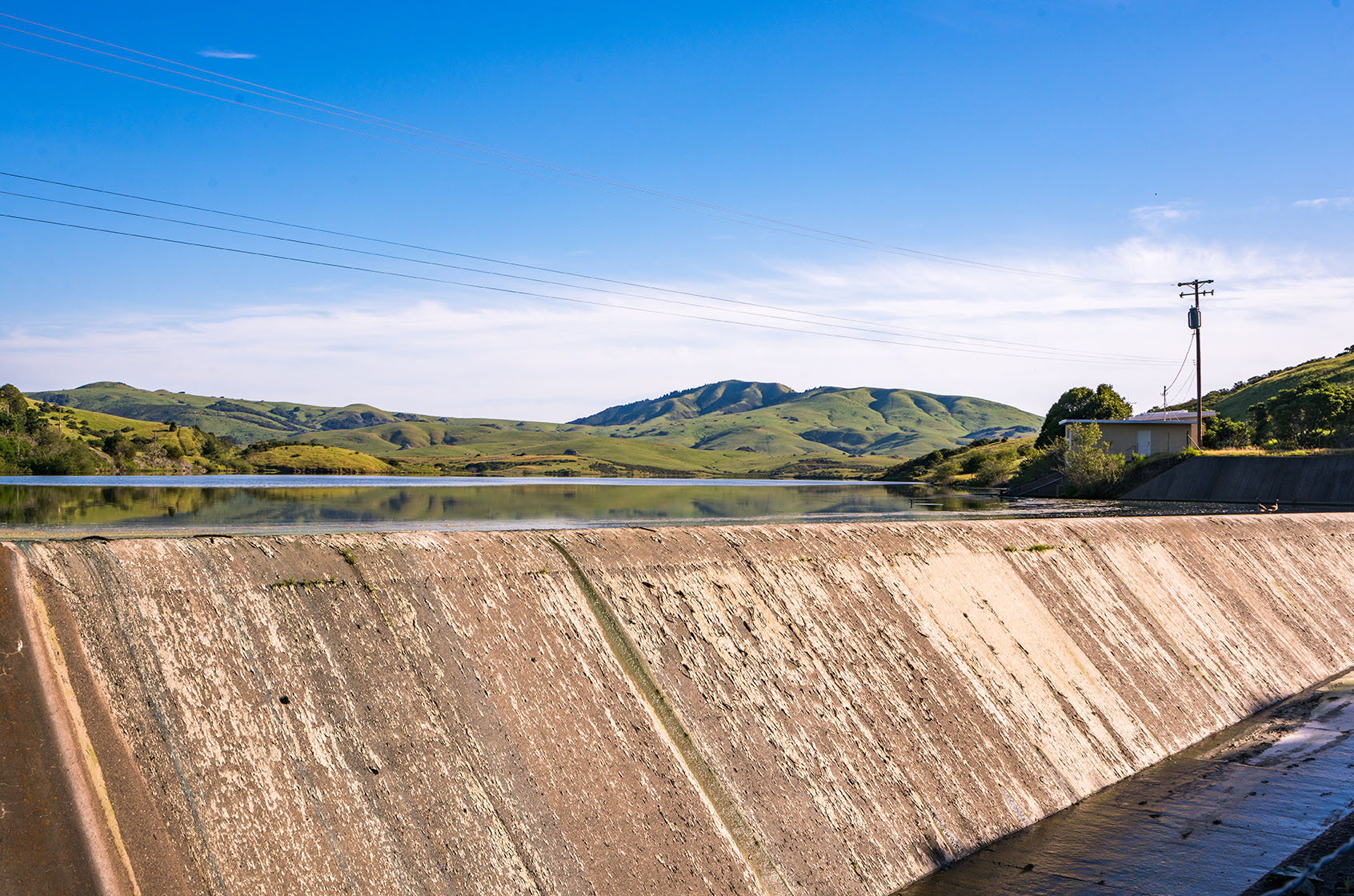 ---

FEATURES:
Monitor tank, pond and reservoir levels
Track pipeline pressure and flow
Well monitoring, including water quality
Monitoring and control of pump stations
Integration with SCADA and other systems
BENEFITS:
Detect and address issues before they become problems
Improve water monitoring and management capabilities
Reduce costs through labor savings
Better meet requirements for reporting
Ranch Systems has been helping large farm operations manage their water and irrigation systems for over ten years. We are now taking that extensive experience into helping water agencies better manage their infrastructure. We can remotely and continuously monitor the level of tanks, ponds, reservoirs and wells. In addition, we can measure pressure and flow in pipelines as well as water quality (using multi-parameter sondes). We are Modbus compatible and can monitor and control VFD pumps and communicate with PLCs and other devices. Our Open Architecture allows us easily communicate with SCADA and many other systems. Combined with the powerful alerting and reporting features of our software, our systems enable you to better manage your water system.
Example Well Monitoring Graph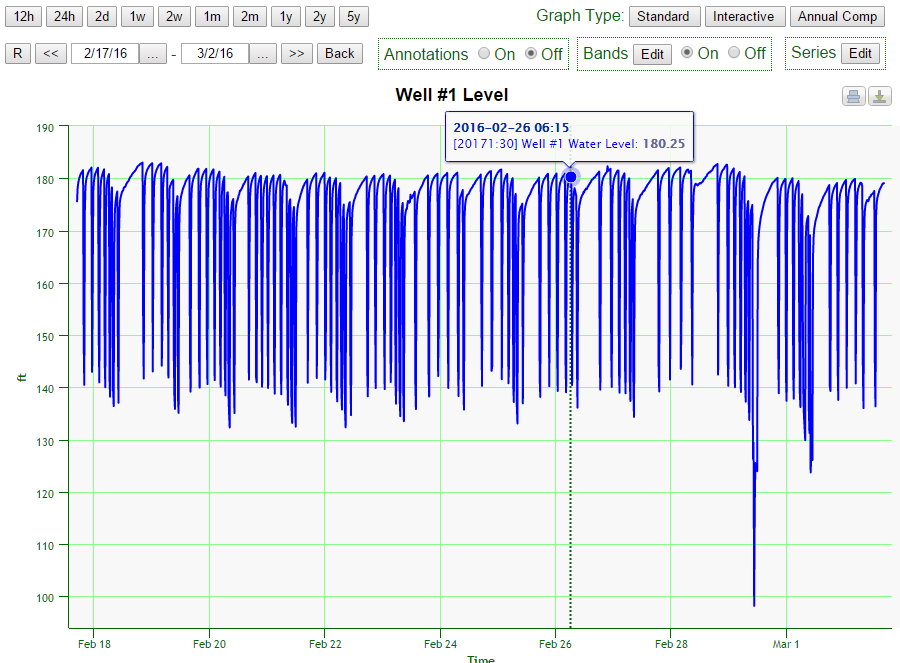 ---

FEATURES:
In-situ, real-time tracking of level and/or quality
Compatible with a wide range of sensors
Can control pumps and measures discharge in water supply wells
BENEFITS:
Enables better groundwater management and long term monitoring
Helps determine water influences and use
Estimates recharge rates
Ranch Systems has significant experience monitoring both water supply wells and groundwater monitoring wells. In water supply wells, we can monitor level using submersible or ultrasonic sensors and discharge by connecting to any flow meter with a pulse output. Our expertise in pump control enables us to also control any type of pump: electric motor, electric motor combined with VFD, and even diesel engine with Modbus controller. We can also apply a wide range of water quality sensors to water supply and groundwater wells. Our advanced monitoring and control capability enables agencies to better manage their groundwater resource.
Station for well monitoring and VFD pump control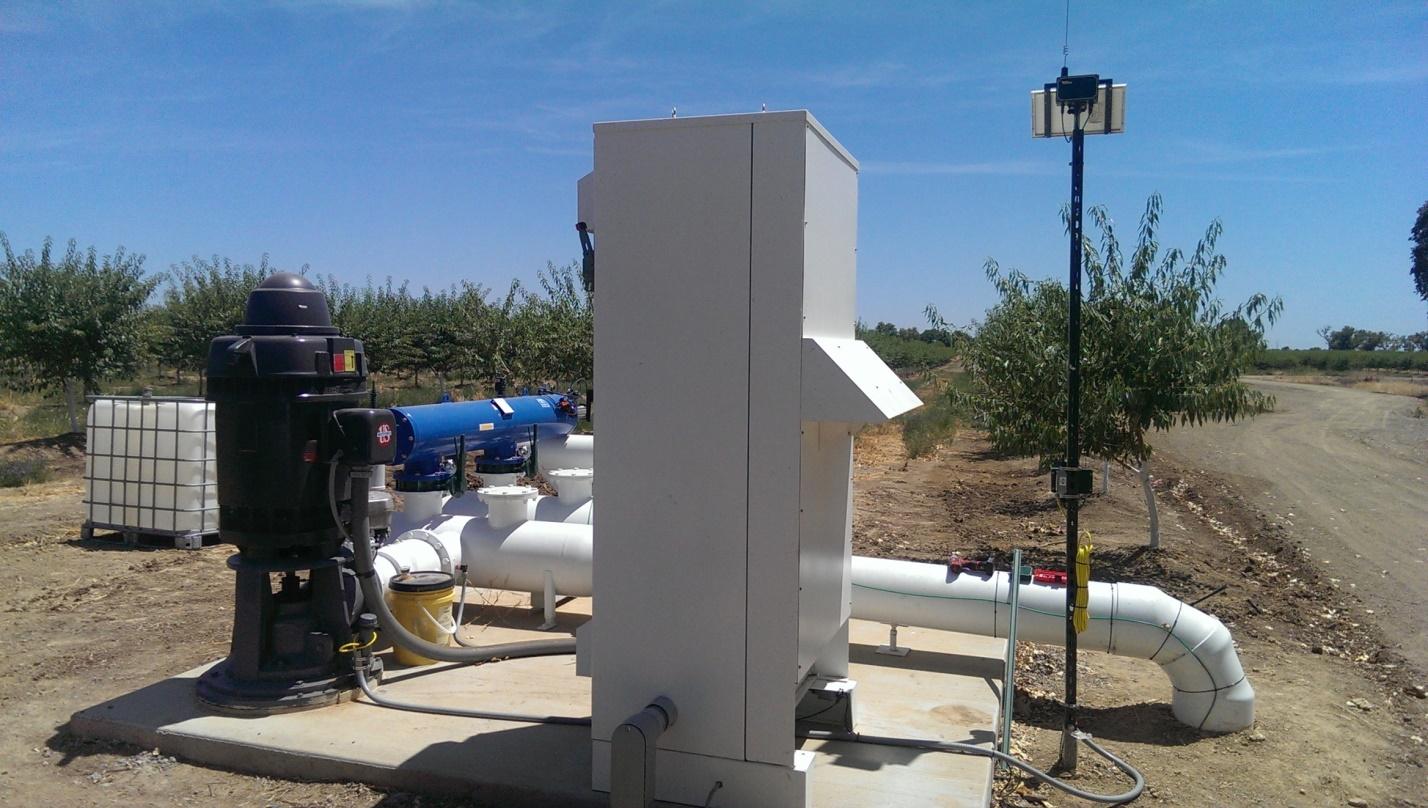 ---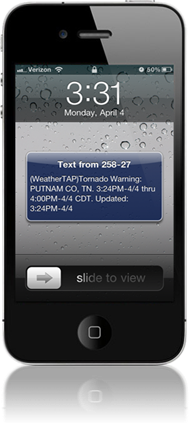 FEATURES:
Easy-to-set-up text, voice, email alerts
Customizable reports for viewing, export or automatic emailing
Customizable dashboards for decision support
BENEFITS:
Early detection of potential problems, failure prevention or mitigation
Efficient, automated administration of monitoring data
More effective and timely decision making
Our on-line software application has advanced capabilities in terms of alerting, reporting and overall ability to provide powerful decision support. The alerting is quick and easy to set-up while having the capability to be triggered by any sensor data as well as "virtual" sensor data that can be based on multiple inputs and algorithms. The reporting tool enables the creation of custom reports that can be generated and delivered automatically. The reports or any collected data can easily exported or uploaded into other programs. Customizable dashboards and custom created "widgets" can be combined to provide data in the way that most actionable to an operation.
Simple to set-up alerts "form"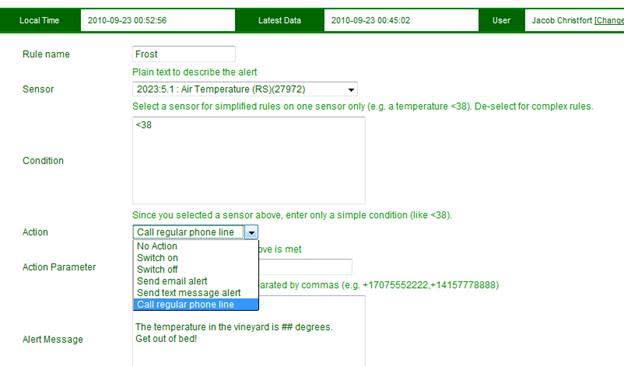 Sample data export into spreadsheet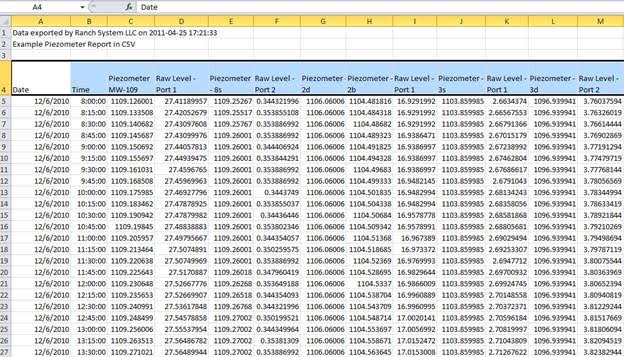 Example of custom dashboard for monitoring geographically dispersed stations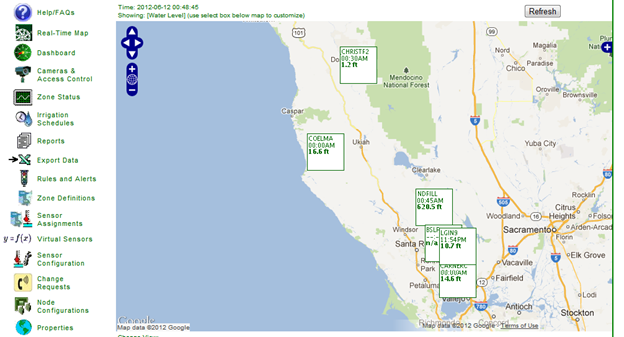 ---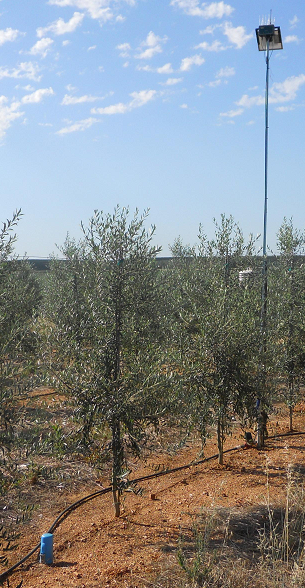 FEATURES:
Compatibility with all types of soil moisture sensors and probes
Stacked graphs with color banding and annotation
Comparison graphing (e.g. year-over-year analysis)
Low cost stations can be easily expanded with weather sensors
BENEFITS:
Track water flux and storage in real-time
Correlate information with groundwater and other levels
Ranch Systems is expert in deploying soil moisture stations; in ten years of agricultural experience we have installed hundreds of systems. We are compatible and experienced with the myriad of sensors found in the market. Most importantly, we know how to install these sensors to obtain accurate, meaningful data. Once in our on-line software, the data can be viewed and analyzed with our best-in-class graphing capabilities. Our cost effective stations can be easily expanded with a full set of weather sensors for micro-climate monitoring.
Example "stacked" graph with banding and annotations
---

FEATURES:
Standalone weather stations or weather sensors augmenting hydrological or soil moisture station
Full range of offerings from inexpensive all-in-on stations to stations with meteorological-grade sensors
Easily import or export data to other systems
BENEFITS:
Better understand the impact of rainfall and microclimate on ground and surface water
Utilize the dashboard to view all types and sources of weather information
Cost effectively add weather monitoring to any existing Ranch Systems telemetry
Ranch Systems Open Architecture enables water agencies to configure weather stations to their specific requirements and budget. We can provide a basic weather station complete with telemetry for under $2000, or we can use the highest quality sensors to assemble a meteorological-grade station. Our expandable hardware platform enables any existing station, such as a hydrological monitoring system, to be augmented with weather sensors. In addition, our open platform enables weather data from other sources to be imported and displayed (e.g. CIMIS or Weather Underground). Our weather data can also be exported into other weather monitoring applications.
Example weather dashboard

Example "stacked" weather graph